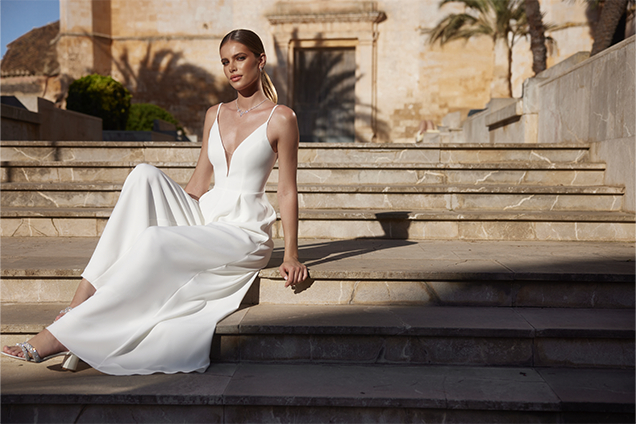 MADE IN EUROPE
Bianco Evento is a European designer of high-quality, affordable bridal fashion. Celebrating 10 years of Bianco Evento in 2019, our brand started in 2009 in Berlin and has since produced excellent quality European products followed by exceptional customer service at a price that doesn't compromise on value. Our wedding dresses, bridal shoes and most of our accessories are designed and made in Europe. We combine remarkable workmanship with the use of high-quality materials, and the exceptional quality of the collection will guarantee that this day will remain an unforgettable experience without breaking the wedding budget.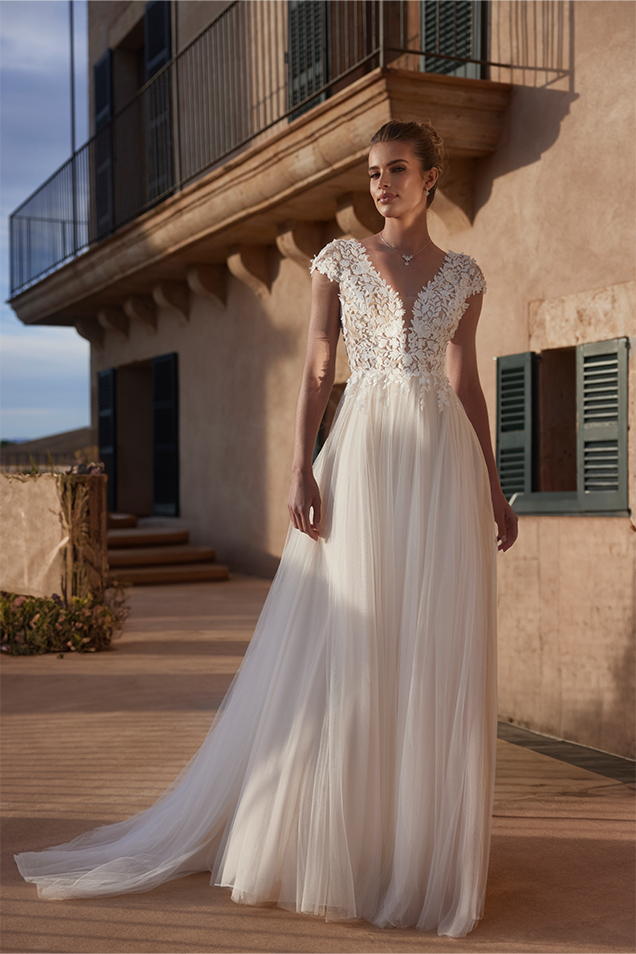 OUR AWARDS
FINALIST: UK Bridal Buyer Awards 2019
Bianco Evento were honoured to be finalists for three awards in the Bridal Buyer Awards: Best Accessories Collection, Best Marketing Campaign and Employee of the Year: Lucinda Roberts.
Most Beautiful Wedding Dress in Finland 2019
We were incredibly honoured and proud to announce that our bridal dress ARIZONA won the most beautiful dress competition in Finland organized by Häät.fi for 2019.
Best Accessories Collection and Customer Service 2019 - Paris Bridal Fair 2019
At the Paris Bridal Fair 2019, we received two new awards: Mariée d'Or for our Accessories Collection and for our Customer Service. We couldn't be more proud of our team and collection.
Best Manufacturer of Accessories - Paris Bridal Fair 2018
Bianco Evento won the Best Manufacturer of Wedding Accessories at the Paris Bridal Fair in 2018. The diversity of our accessories collection including classic, romantic, boho and modern styles have been specifically designed to complement Bianco Wedding Dresses and Avalia shoes perfectly.
The Best Manufacturer of Wedding Dress - Paris Bridal Fair 2017
Our brand has received an award for The Best Manufacturer of wedding fashion at Paris' fairs. The feminine elegance and wedding outfits which can be combined in the endless number of sets has won the hearts of customers throughout the region.
Best Customer Support 2015 & 2016 - Nordic Bridal Show
For two years running Bianco Evento won the Best Customer Support Award at the Nordic Bridal Show. Customer satisfaction is in itself the best award a company could wish for.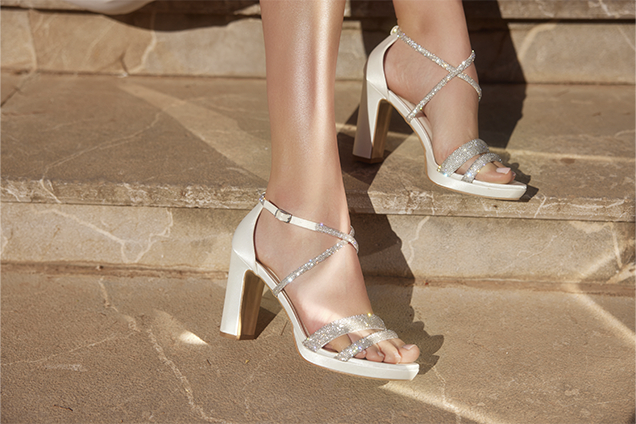 WEAR COMFORT
All-round well-being: at Bianco Evento we have used a range of innovative and proven solutions for bridal dresses and accessories to ensure the greatest comfort during wear and a perfect fit. Special corsets are sewn into gowns to provide the best support and light fabric layers are added to the skirt for an elegant shape.
Bridal shoes of our own brand AVALIA focus on first-class quality and highest levels of comfort. Each shoe is equipped with a non-slip sole and padded with soft foam lining. Whether heels or flats - you can rely on our shoes all day and all night.
THE ESSENCE OF BIANCO EVENTO
The Bianco Evento collection, which includes wedding dresses, bridal accessories and shoes from own brand AVALIA, are dedicated to joyful women who love simplicity and natural beauty. Our affordable bridal designs are a perfect mix of gentle silhouettes and sophisticated details, suitable for brides who want to shine and feel comfortable on their wedding day without compromising on price or value. We find our inspiration in the unforgettable moments and beauty of emotions that accompany this very special day in a woman's life.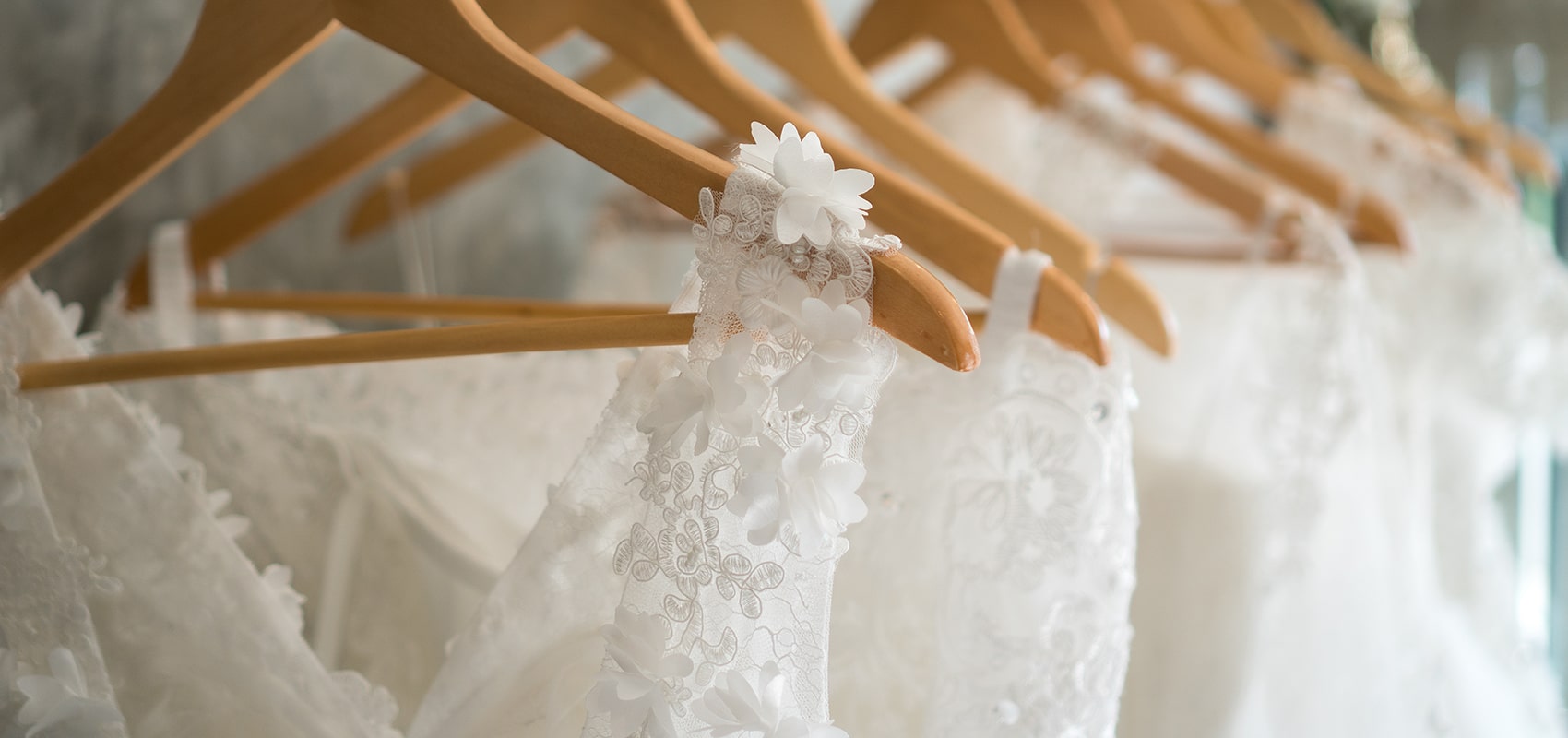 All in one

Affordable Designs

Made with love